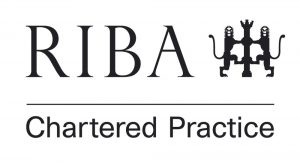 Founding director Tomas Klassnik is a UK chartered architect registered with both ARB and RIBA and has a lead design role in all practice projects. With twenty years experience, he has a broad range of expertise, including concept design, project strategy and consultant team management.
Tomas studied at Cambridge University and the Royal College of Art. Prior to establishing The Klassnik Corporation he worked on high profile schemes including multiple housing, library and exhibition designs, for The AOC, FAT and Ian Simpson Architects.
Tomas has taught at the Architectural Association, Royal College of Art, UAL and most recently at The London School of Architecture investigating health and well being in the built environment.
Passionate about culture and architecture's role within it, he has exhibited and lectured in the UK and abroad, including as a critic and correspondent for Deutsche Bauzeitung.
Jessica worked as an architectural visualistation artist on international masterplans and retail schemes before joining the practice in 2015.
Having gained first class honours at Chelsea College of Art and Design in Interior and Spatial Design. Jessica leads on visualisation and assists in design and coordination within the practice and has experience of working on a variety of schemes including interior design, extensions to existing buildings, design of public realm street furniture and other temporary experiential environments.
Jessica has also returned as a guest lecturer at Chelsea College of Art and Design to showcase her own personal projects which explore film making as a medium for generating new spatial design processes.
Embracing unusual and challenging briefs, we produce work across a broad spectrum of disciplines and range of scales for private residential, commercial and local authority clients. The diversity of our projects creates productive juxtapositions in processes, problems and materials. As a practice we are particularly interested in the potential for architecture to communicate identity and intelligently resolve briefs whatever the context through an understanding and synthesis of cultural references, social context and technical feasibility.
The team responded to the brief with an energetic, imaginative and well planned installation which successfully articulated the qualities of our Sto Acoustic materials range.
Amy Croft, Sto Werkstatt
I've been very happy with our Klassnik designed work spaces both times around. Would highly recommend.
Catherine Botibol, PD3
I could not recommend the Klassnik Corporation enough. They were also a lot of fun! A real pleasure to work with.
Wilf Langridge, Islington Council
Where Our Work's Been Featured